I would just like to write a short note to you in appreciation for the cleaning services 'A Star Cleaning' has offered our company both at our old and new premises here in Colchester.

We have formed a good relationship with your staff, who now feel part of our own team. They are polite, courteous and do a great job and often go over and above expectation.

I only have positive things to say about how easy it was to set everything up initially and how smoothly everything runs now.

I would also add how flexible you have been with regard to our changing requirements and I have no doubt that anything we throw at you going forward you will cope with in the same professional manner.

We look forward to working with you and your team for a long time to come.
Acoustica and Elta Fans, Colchester
Excellent service, always on time and very efficient. Georgia and the team are incredibly polite and friendly and no job is too much for them. Their cleaning is to a very high standard.

They have taken on all aspects of commercial cleaning for our business. This includes cleaning and turning around 35 beds in our glamping site (in the height of the summer this is every 2 days), cleaning of our wedding venue and a deep clean of our lakeside log cabin holiday let. All of these jobs rely on a high standard of cleaning and have the added time pressure due to quick turn arounds between guests leaving before the next arrive the same day. Georgia and her team always get the job done to a very high standard and always with a smile on their faces! Thank you for a fantastic service!!!!
Browning Bros, Great Tey, Colchester.
I have had A Star Cleaning looking after the cleaning of our shop for the last 2 years. The standard of cleaning has been excellent and the level of service and professionalism that Georgia has provided is a 5 Star Cleaning Service.
Thanks to Georgia and her team for providing a service they should be proud of.
Abigail's Collection & The Grooms Room, Colchester

Having used A Star for some time now, we have always found them to be friendly, hard working, efficient and thorough. Nothing is too much trouble and they are always thoughtful in working around us in our busy office. It's great to have their cleaning services as they've never let us down and are always cheerful when they're here. Looking forward to continuing with them in the future.
Panther Security, Colchester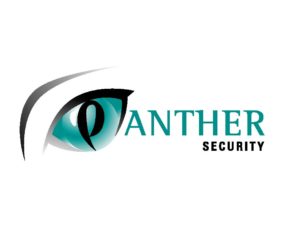 I found Georgia several years ago and I can honestly say my life has been made easier for it. I know that the cleaning is going to get done when it is booked and to an exacting standard. The properties I have are HMO's and need attention to keep them to a high standard. Georgia goes above and beyond to make sure everything runs smoothly. Any minor issues arising get dealt with efficiently. I have no hesitation in recommending Georgia and her company.
Nirvana Home, Colchester
I've been using local companies to clean my HMO's in Colchester for over a decade but no company has ever been as wonderful to work with than A-Star.
Georgia really cares – she cares about your properties, she cares about the standard of cleaning her staff are providing, she cares about her staff, she cares about the needs of the tenants.
And she is pro-active and maintenance focused, rather than reactive and repairs focused – which saves me money in the long run.
A-Star have been my best kept secret for a few years, so I guess it's time for me to share now – I highly (but begrudgingly!) recommend them.
Seneca Rooms, Essex and London
Here at Cautrac we have been using A Star Cleaning Services for a year and a half now, cleaning our premises, the work as always been thorough the staff are lovely and honest very helpful always go the extra mile.
They supply all the cleaning products and come twice a week to do what needs to be done, no hassle or stress and at the end of the month we have an invoice to be paid straightforward easy services.

We have been using A Star Cleaning for over a year now and I can honestly say the premises have never sparkled like this. We always receive positive comments from service users, volunteers and visitors congratulating us on the standard of cleanliness. Georgia and her team are fantastic and hardworking and they always accommodate any requests we have. A star by name, A star by nature.
Colchester Night Shelter

We have had A Star Domestic and Commercial Cleaning Services do a regular clean at our office on a weekly basis for a few months now and every week they do an amazing job! All the ladies are lovely and do a very thorough job, the office always looks brand new on a Monday morning. They do it after hours which is the best for us due to being very busy in the day and we have never had any issues. Georgia is always so helpful and a pleasure to deal with, she is very accommodating and always understands what a business needs. We couldn't recommend A Star Domestic and Commercial Cleaning Services enough!
Essex Mechanical Services, Colchester